Career
Aimo Park is a dynamic workplace with a focus on customers, quality and results. We have fun in everyday life and are ambitious in what we do.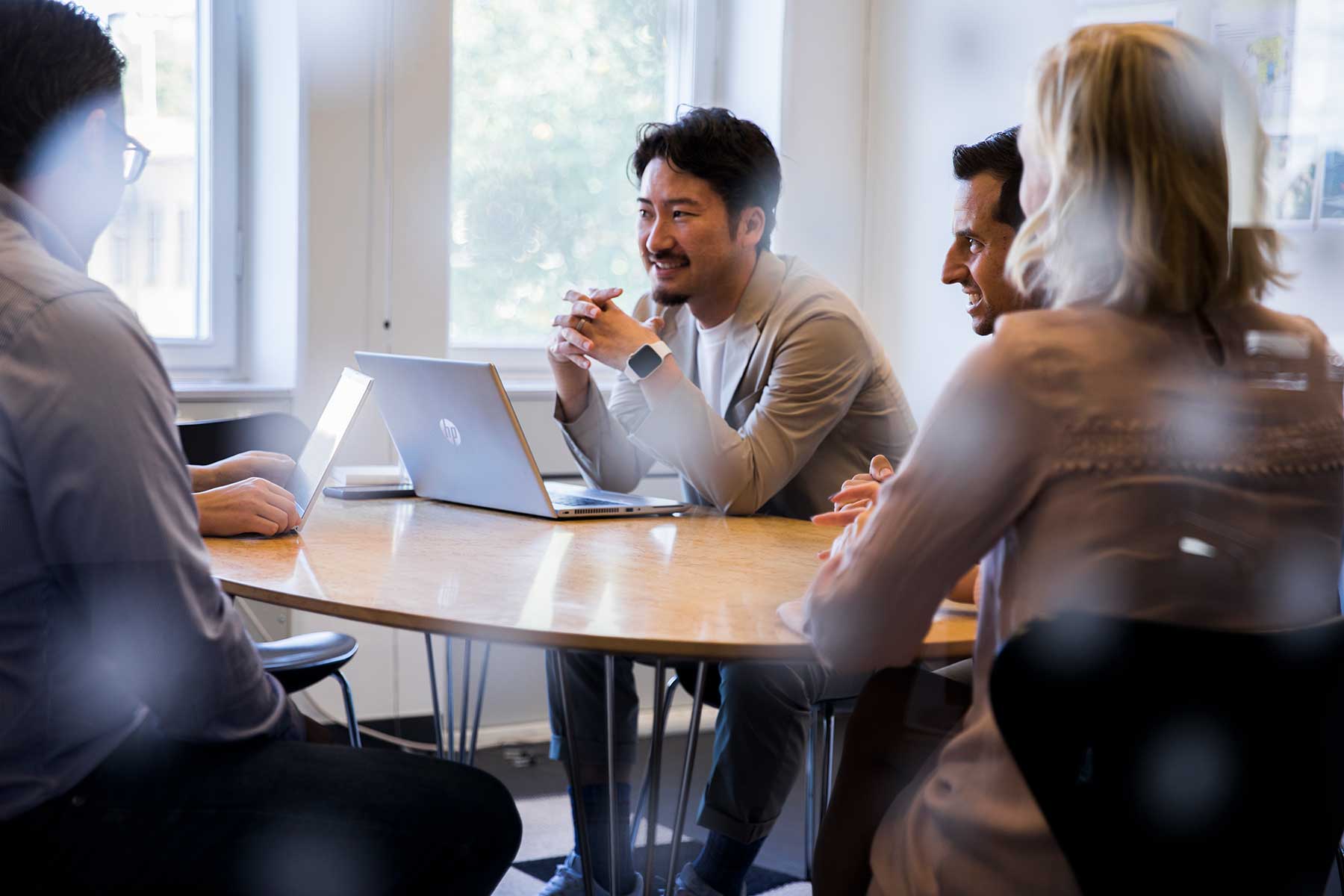 Our core values
Against. We always investigate where an idea can lead us. We encourage each other to think differently and keep an open mind. With such an attitude, we will certainly make mistakes along the way, but we will also take big steps - together, into the future.
Sense of responsibility. Either we like the way things are, or we do what we can to change them. We do this while safeguarding the customer trust we have built up over many years. We learn from mistakes, and we take full responsibility if something goes wrong. When one of us steps forward and takes on a challenge, we trust that we always have a team behind us.
Passion. Passion is being proud of what we do, and having a good feeling when we go to work. We believe in an environment without prestige, where we see, support and encourage each other. The goal is to give people a better everyday life, at the same time as us gonna have fun on the road.
Cooperation. We grow together. The entire company is built on synergies between customers, partners, society - and of course, employees. Working across functions gives us the opportunity to combine knowledge and skills with a deeper understanding of our customers needs. This way we can constantly develop and find new ways to move forward.
What we can offer you
Development. We believe that continuous learning is essential for you to thrive and do a good job. We support you who want to continue to develop in your current role or who want to take the step over to other positions with us.
Safe working environment. We have a collective agreement, safe working conditions and union representatives, so that you always know what applies with us. We also have safety representatives, who participate in our Working Environment Committee together with the occupational health service and representatives from management and HR.
Good health. We want you to thrive and have a good time at work and in your everyday life. That is why we offer support for a training quota if you have costs for training services that you use.
Supportive colleagues. Most of all, we value each other. With us, you will meet satisfied colleagues who support each other, from north to south, east and west.
Does that sound interesting? If so, a career at Aimo Park could be for you.
Aimo Park in the Nordics
1959

founded

3

countries

800

employees

6700+

parking facilities